Professional Prescription Formats for Family Medicine Physicians in MS Word
Who is a family medicine physician?
A family medicine physician is a practicing physician who has specialized and has attained training in providing healthcare to patients of all ages. They focus on the health and well-being of the entire family which implies the fact that they act as pediatricians, adult physicians, and OB/GYN at the same time. They contain all the training required to look after the whole family and can be consulted for any of the family members.
In other words, these family physicians are experts in taking wholesome care of the entire person no matter which age or gender the person belongs to. In short, they have an answer to almost every question their patients from any age group or gender have.
They become your child's pediatrician when he/she is sick and can act as an internalist when the adults belonging to the age group above 21 are having a sickness.
Download Templates
#1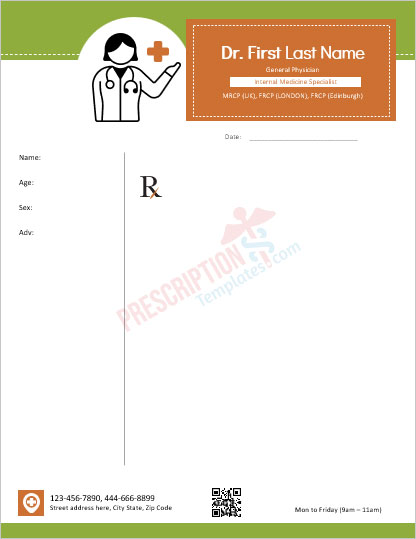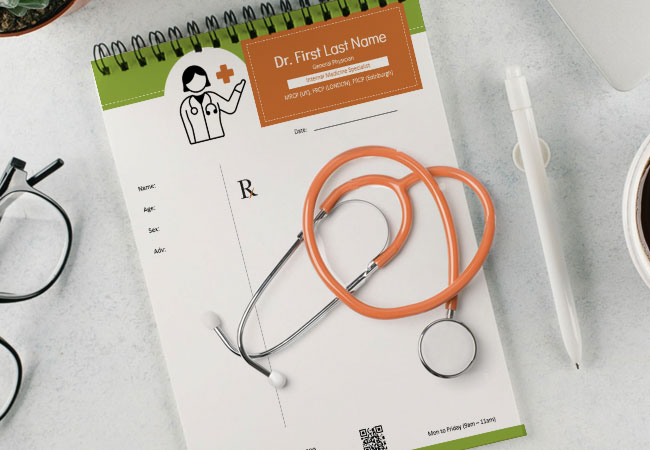 #2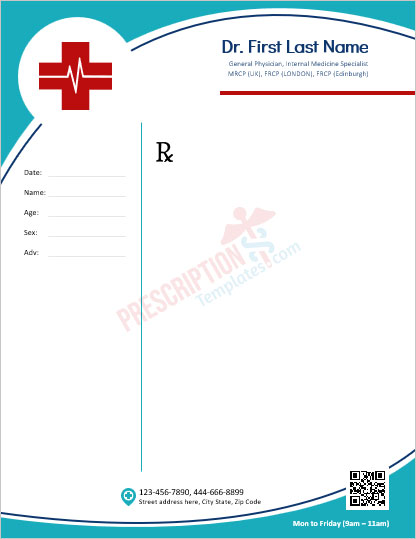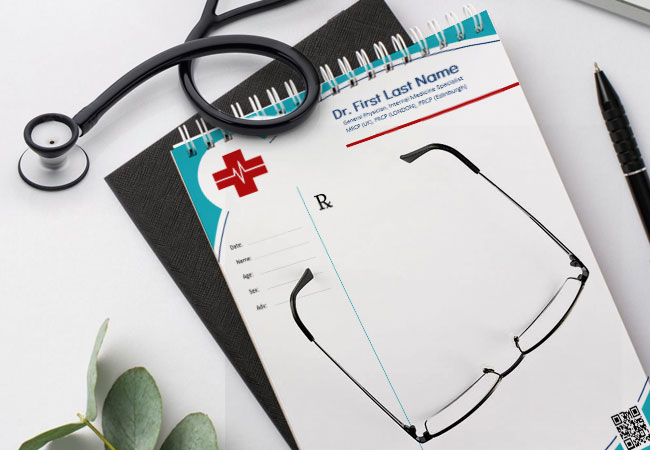 #3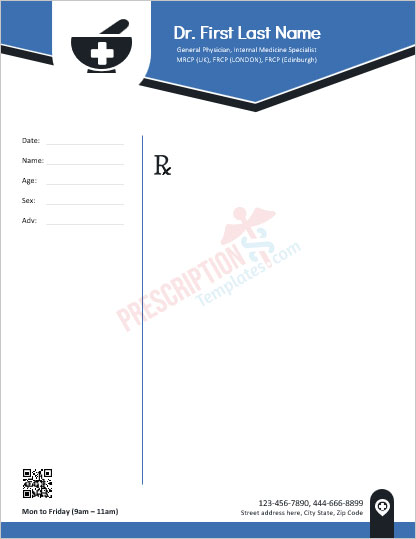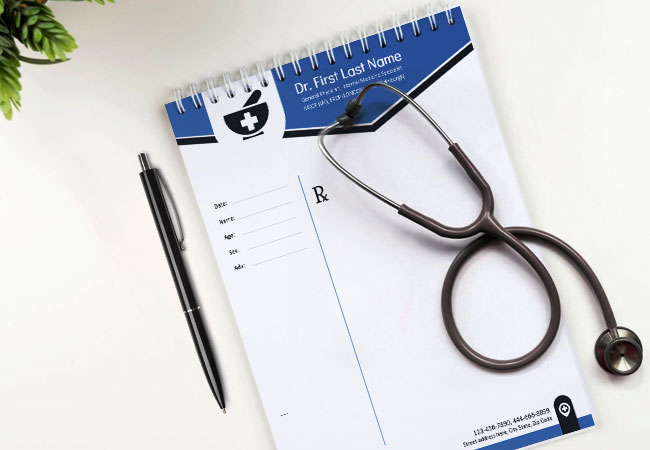 #4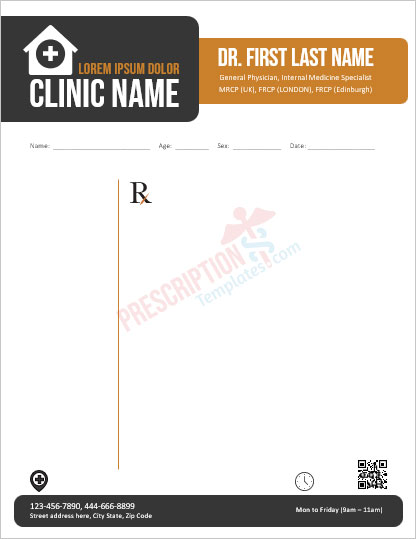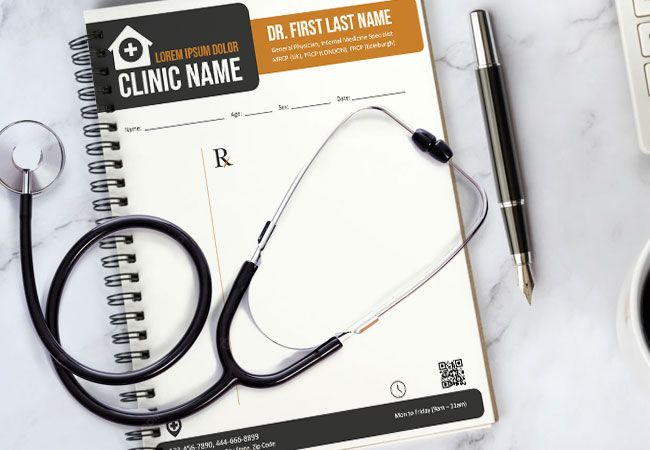 #5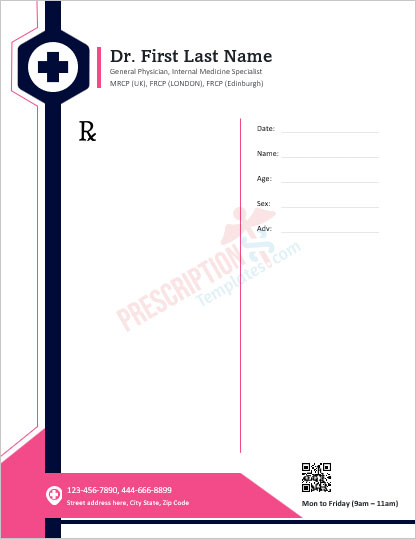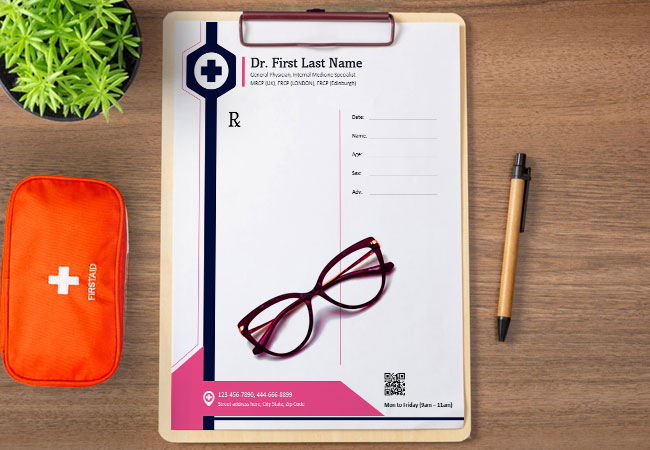 Video Tutorial
Want to create your Prescription Pad? Watch the video below for a complete MS Word tutorial.
Can family medicine practitioners cure all sorts of ailments?
While we've asserted that they are qualified enough to attend to patients of all ages, it must also be noted that they can only provide the required primary care. They are first-line healthcare providers who are expected to refer their patients to a medical specialist when needed. For instance, if a patient of theirs shows symptoms of a tumor or cancer he/she will be sent over to an oncologist.
However, they are mostly present in rural or far-urban settings where people find it hard to reach hospitals or well-equipped clinics. Their main aim is to act as social caregivers for families.
What is the difference between family medicine physicians and medical specialists?
Family physicians are capable of treating numerous ailments and looking after their patients of all ages and genders in a holistic manner. The best part is that once you reach them, they take into account your disease or ailment in connection with your socio-economic setting, professional condition, family setting, etc. They also develop a family-like relationship with you and your family and are thus aware of your family history, genetic developments, and other factors. Therefore, there will be instances in which when one of the family members is sick the rest of the family is involved in the diagnosis and treatment process. For example, in case one member has been diagnosed with a genetic disorder the other family member, whether young or old, will also be screened to check the presence of the same disorder in them.
A medical specialist, on the other hand, provides more complex, and detailed medical procedures and health screening for your disease. They have their practice and training in one specific field such as cardiology, pediatrics, gynecology, neurology, psychiatry, etc. While a family physician mostly provides oral medicine care, a medical specialist suggests therapy or surgery based on the need.
The basic jobs of a family practice doctor?
Let us discuss the basic roles that a family physician plays in family healthcare:
To provide primary medication for diseases and allergies
To provide immunization and vaccination
To record patients' symptoms and medical histories
To advise the patient on the vitality of diet, healthy lifestyle, social hygiene, etc.
To provide prenatal and post-partum care to expectant mothers and babies.
To provide primary surgical procedures
To provide first aid.
A few tips on how to choose the right family care physician for you and your family?
it's all about developing a long-lasting and caring relationship with your family physician since you are expected to stay in connection with them for quite a long time, often decades. This is why when choosing one for your family, due attention must be paid. Here are a few things to keep in mind:
Choose a doctor that is the closest to you in terms of vicinity
Choose someone tried and trusted by family and friends
Choose someone whose budget goes in line with your affordability and status
Look for if the physician has ample equipment, medicines, intervention procedures, etc.
Another important factor to note is to check your family physician's availability around the clock. Will he/she be available for providing an appointment or a home visit when you need it?
Is the doctor qualified enough? Besides the primary caregiving ability, is the doctor qualified enough? So that none of your family member's health is compromised.
Do you feel safe and confident while visiting him/her and the staff at the clinic? Do they make you feel at home or not?
Is the doctor's place clean and hygienic enough to provide a safe environment for you and your loved ones?