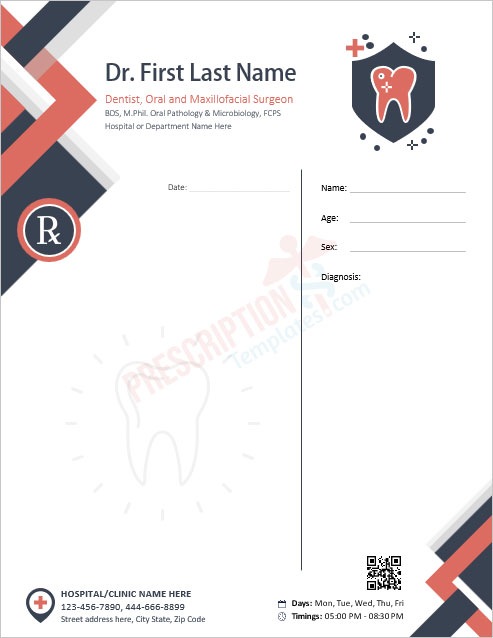 As a dentist, you want to make sure that your patients have access to the best quality care possible. Part of that includes providing them with accurate and professional-looking prescriptions. Our Prescription Pad Template for Dentists in MS Word format is the perfect solution for creating polished and effective prescriptions. And the best part? It's completely free to download.
The Prescription Pad Template for Dentists is designed with a clean and professional layout, making it easy to fill out important details. You can include your name, degrees, and the name of your clinic or hospital at the top of the prescription pad. Additionally, the template includes space for your working hours and days, as well as a mailing address at the bottom.
To make it even more convenient for your patients, our Prescription Pad Template for Dentists also includes a QR code. This allows your patients to quickly and easily access important information about their prescription, such as dosage and frequency, without having to type it out themselves. With this template, you'll be able to create professional-looking prescriptions that your patients can trust.